"We had a signed letter of intent on a great deal within 6 weeks of finishing the course."
Patrick Thornton, PCT Leveraged Capital
What successful acquisition entrepreneurs do differently (and others get wrong).
How to easily identify your highest value acquisition opportunities and buy a business with no money.
A step-by-step guide to apply The FVA Methodology™ to dramatically reduce your risk in acquisitions.
Plus email notification of new tools, research, services, and deal-making insights whenever we get them.
Subject Matter Experts for the SBA Emerging Leaders Program, five times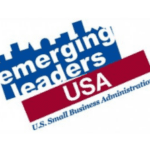 The US Small Business Administration has invited Deal Camp's founder to act as subject matter expert on finance for business, five years running.
Schedule your FREE acquisition strategy session
On your free phone consultation, one of our experts will discuss the following:
Email us at contact@dealcamp.com. Leave your contact information below, and I'll reach out to see how we can best connect and start you down the path to financial freedom.
We work with clients in the USA, Canada, Mexico, the UK, Spain, Poland, Georgia, Singapore, Korea, and Australia. Contact us to learn how we help.
To get in touch, contact us at the following address—or complete the form above.
Deal Camp HQ
9801 Northshore Drive, Suite 107
North Little Rock, AR 72118
USA
Phone: +1 (501) 270-0636