If you plan to buy a business online with over $1,000,000 per year in cash flow, one of our experts will discuss your acquisition goals and suggest strategies to double your ROI. (Others charge up to $1,500 for this.)
Don't miss out on the opportunity to find out:
The exact process successful acquisition entrepreneurs go through to buy companies at fair prices, grow them, and exit for the highest valuation possible.
Bonus: our monthly newsletter that introduces you to new tools, research, services, and deal-making insights
We've been featured in publications worldwide
Subject Matter Experts for the SBA Emerging Leaders Program, five times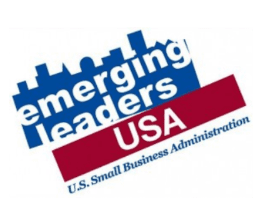 The US Small Business Administration has invited Deal Camp's founder to act as subject matter expert on finance for business, five years running.
Schedule your FREE website strategy session. (Others charge up to $500)
Our results are second to none.

We have already grown the net worth of someone just like you.
In fact, this page contains testimonials, case studies, and success stories revealing how we've transformed the net worth of people from all walks of life.
We don't work with only professional money managers. Our clients include young professionals, serial entrepreneurs, and small & medium-sized businesses.
Just tell us what your unique situation is, (using this form), and we'll let you know what experience we have helped people like you. Alternatively, you can see many client successes if you scroll down this page. Whether you are a young aspiring entrepreneur with little access to capital, or an experienced executive looking to leverage your talents on a bigger playing field, our methodology has been successful in nearly every situation.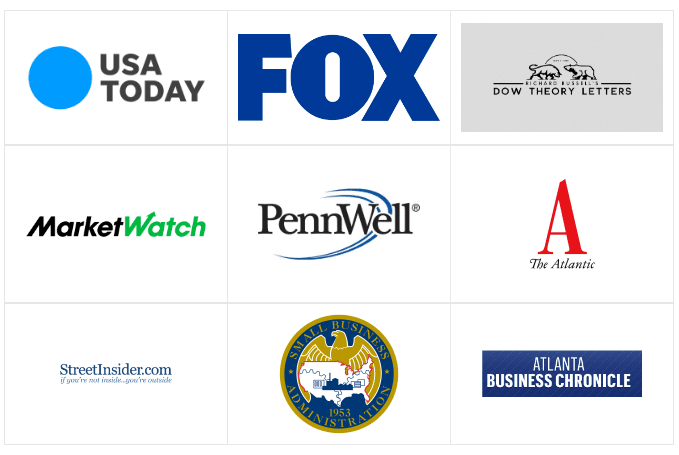 Many of the world's most respected acquisition entrepreneurs trust us to help them grow their net worth.
The results we get for our clients
The following graph shows a breakdown of what we've achieved for our SMB clients: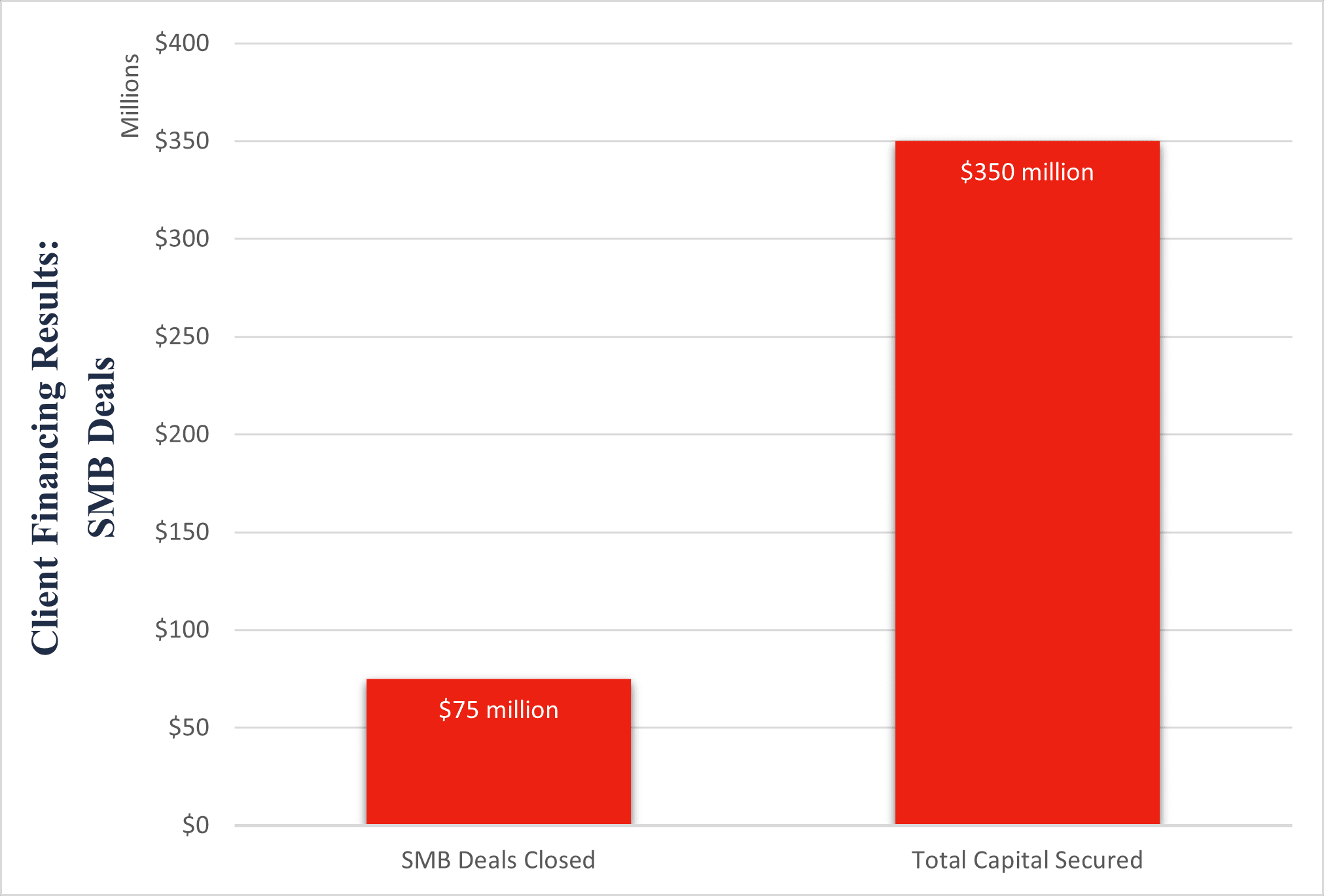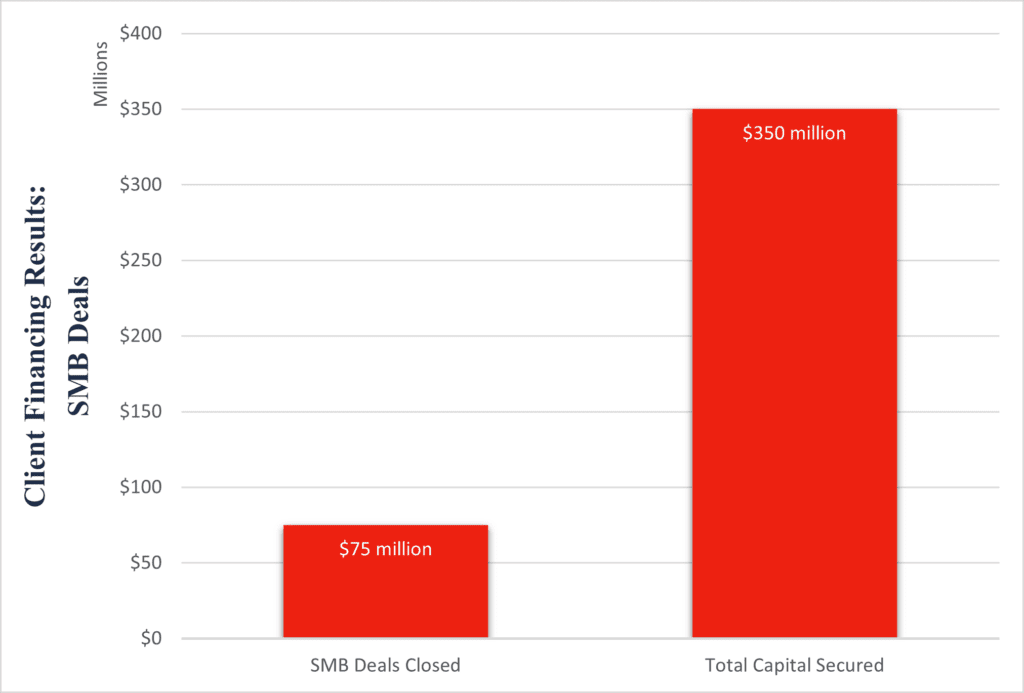 Results we've achieved for our clients.
Here's how the graph was calculated: For each client that carried out tests, we calculated the total acquisition price at closing, including all owner financing and equity incentives, to determine the total value of Deals Closed. Total Capital Secured included the amount of additional debt and equity funding for all expansion.
Testimonials and case studies from clients
P. Allen Smith, Founder and CEO, P. Allen Smith Companies
"Matt came along at a time when I had one of my businesses of 15 years at its zenith and it was time for me to let it go. I needed someone to help me with the transition and assess whether I was taking the right step. I also wanted to pivot into something scalable and independent of me. Matt worked with me to create a personalized strategy and provided guidance where needed. Having someone to help me walk through the numbers according to my level of understanding was a game changer. Not only did I get an opportunity for personal growth, I now have more free time to do other things I wanted to do."

– Adam Boyd, Sales Trainer
Before we met, I was working as a consultant, trading time for money. Wanting to buy a business but unsure of how to do it. I was Ok financially from an income standpoint, but dependent on my labor, and trading time for money. Also frustrated that I couldn't get to more strategic thinking and leveraging what I believe are talents i have. The catalyst that led to us working together, frankly, was conversations w/ you. I really trusted you. And i know this may not scale, but I've felt for a long time you cared about me, and were in it w/ me. When we worked together I felt my confidence rise in terms of my ability to get a deal done. It grew believing you are or would be in my corner. Felt like you're a guide and an insurance policy of sorts. The outcome is that i am about to begin the search based on our calls. Have no doubt i can get a deal done. right now, i just feel more certain i can handle seeking, finding, and getting a deal done. I have no doubt the outcome will be in 7 figures for me and my family. again, Deal Camp my boosted confidence. I'm also a future-oriented person, so having more confidence and hope in the future is a huge plus for me.

Alese Johnston Stroud, Managing Partner, Storage Trader
Before we connected, I had ideas for business adventures I wanted to travel, things I wanted to learn but lacked a solid vision for how those adventures might happen. I was doing just OK financially. Since I left bank consulting, my finances have been barely OK from my perspective. Certainly a different lifestyle than when I was consulting.
As a direct result of the assistance provided by you and your team we will be closing this quarter on a self-storage conversion project that is projected to net roughly $1,2M over the next 5 years. I feel like the doors are open for me to do as many storage projects as bandwidth will allow, now that I have a clue how they work and have the beginnings of the right team to make them happen. I feel much more positive about the future and my ability to control my own financial situation.
Other benefits include the fact that I feel like I have a new friend who both understands my vision and has expertise to fill in my gaps. I feel supported in a way that I did not before. The confidence that comes from this relationship gives me a feeling of control that I lacked previously. That felt pretty real to put in writing!!!

Patrick Charles Thornton, Founder, PCT Leveraged Capital
Deal Camp was a very important step in taking me from someone who mas merely considering purchasing a company to having a Letter of Intent to acquire a multi-million dollar business just a few months later. The most important takeaway for me was how much my confidence that I could answer the tough questions that brokers, sellers, and bankers threw at me went up after the Deal Camp experience. I think it was a combination of the excellent material (including specific examples of industry documents that I was able to directly take and use) and also the way Matt walked through the course in a simple, direct way that brought me to this point. I recommend Deal Camp for someone looking to join the Entrepreneurship-Through-Acquisition world who wants to go from "Considering" to "Serious."
From the Media to Acquiring Two Companies Worth Over $15M Using Little Money Upfront with Deal Camp.
A former TV personality in the Home & Garden space came to us after experiencing a series of headwinds to the growth of his business. The client's business partner, who had been responsible for day-to-day operations, suddenly passed away, leaving a void in operational leadership. Soon after, the rapid growth of online video platforms like Youtube & Netflix, along with Pay-per-Click advertising, caused a shift in how advertisers justified their ad budgets. As a result, selling to large advertisers and delivering on their growing demands was becoming more difficult.
With little formal financial and operational training, the Client was concerned that he was falling behind on his retirement goals. The headwinds of the market coupled with the operational challenges the Company faced appeared insurmountable. In addition, the business's uncertain capital position prevented the possibility of a normal acquisition strategy where a large equity contribution could be made at closing.
Find a replicable, scalable source of income that would be sustainable without his day-to-day involvement – and where his sales and marketing experience would add value. We would act quietly and privately to avoid media attention or potentially hostile negotiations.
Welcome Relief from Deal Camp.
Our role as Acquisition Advisor began with assessing the client's strengths, weaknesses, opportunities and gaps to success – so we could identify businesses that would be a match.
We found two growing niches as perfect matches:
Lawn and Garden eCommerce Stores
The client had limited experience in eCommerce but had access to consultants who could successfully guide a small acquisition. Within 12 months of shifting focus on generating deal flow within this space, we were approached with an opportunity to acquire an eCommerce store generating $300,000 per year in cash flow from a retiring owner who was familiar with our Client's work.
After making the decision to move ahead with the acquisition, we performed the following functions for the Client:
Analyze and value the business
Present the valuation to the Seller and justify the logic of our offer
Negotiate terms with the seller to bridge differences in valuation opinion
Create a deal structure that ensured the business owner continued to help with the transition and growth of the business
Structure incentive compensation plans that retained key staff members
Performed financial due diligence
Created loan proposals and solicited banks for funding
Supported the transition of all company insurance, bank accounts, and legal
Through a series of negotiations, we were able to come to terms with the seller and worked to close the deal before the end of the year. The deal would be priced at $1.2 million and be funded through a bank loan, and seller financing at closing. All our cash available would be earmarked for working capital to fund growth in the new year.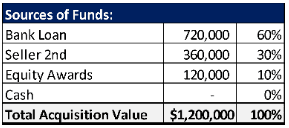 Due to a setback with the property's title work, we learned that the acquisition would have to be closed in January or February, which would require us to fund an additional $200,000 in working capital. The Client, nervous over other capital needs of his existing business, was concerned the deal may not close.
Through a series of conversations with our banking partner, however, we were able to negotiate a line of credit that would be secured against the new company's inventory and accounts receivables. This line of credit would become available at closing if we could convince the Seller to subordinate his note, which was secured against inventory. This would give us the working capital we needed and allow the Client to avoid contributing cash to the deal.
We successfully renegotiated the Seller's Note terms and were able to close successfully. To help out, the business owner stayed on as a consultant to train the staff he'd put in place prior to the sale and to advise our client on future growth for up to five years.
…business growth within 3 years after the acquisition.
$600k+

… approximately generated for a second acquisition.
When we saw that the garden eCommerce company was performing well, we set our sights on a larger acquisition— a 30-year-old construction products manufacturer located in the Midwest.
The business was generating $1.5 million in cash flow on annual sales of $10.5 million, had an excellent reputation within its industry for quality, many long-standing customer relationships, consistent profit margins, an experienced management team, and highly durable equipment that we believed would last over a decade. The deal would include all the inventory, accounts receivable, equipment and real estate.
The owners were near retirement and had no succession plan due to the business being located in a rural area and their children having no interest in buying it. After a salesperson informed us of the situation, we invited the owners to visit us at the client's home.
Over the course of a few days, we went in-depth into details about our brand, future plans, and how we could help benefit their succession plans. Within a month, we had built a succession plan with them, negotiated the terms of the deal, and signed an LOI (Letter of Intent).
To close quickly, we secured a bridge loan of $4.5 million, contributed $500k as equity and negotiated an earnout on the remaining value of the business. After financing the deal using Industrial Revenue Bonds months later, our client was paid back his $500,000 at closing plus search expenses. Later that year he took additional distributions.
…in cash distributed to the client after increasing the company's revenue by over 60% in 18 months.
…sales growth and almost doubled free cash flow within the next 12 months.
…unsolicited acquisition offer from an industry player – declined due to rapid, highly profitable growth.
The client has been able to simplify his business holdings and focus on his most profitable business opportunities. He tells us he feels much more centered and fulfilled as a result.
Now he is more excited about the future and his ability to live out his mission. He's also taken more time off in the last 12 months than at any time since working with Deal Camp.
"Matt came along at a time when I had one of my businesses of 15 years at its zenith and it was time for me to let it go. I needed someone to help me with the transition and assess whether I was taking the right step. I also wanted to pivot into something scalable and independent of me. Matt worked with me to create a personalized strategy and provided guidance where needed. Having someone to help me walk through the numbers according to my level of understanding was a game changer. Not only did I get an opportunity for personal growth, I now have more free time to do other things I wanted to do."
Beyond ready to dive into the business acquisition world and hit your net worth goals?
1. Hire us to grow your net worth
We've generated millions of dollars for our clients, using our unique FVA Methodology. To discover how we can help grow your business:
Visit our "Services" page to see the process by which we assess whether we're a good fit for each other.
2. Learn how to buy great businesses
Download a free copy of our hit-selling booklet, Winning in Acquisitions, recommended by over 85 industry leaders. You'll also be subscribed to our email newsletter and notified whenever we publish new articles on how to (for example, learn how to buy a business with no money) or have something interesting to share.
3. Find the Course That's Right For You
Get the best training available on the web to help you master the art & science of buying businesses using other people's money.
We help businesses across the US connect with our stable of acquisition leaders, so get in touch!