If you plan to buy a business with over $1,000,000 per year in cash flow, one of our experts will discuss your acquisition goals and suggest strategies to double your ROI. (Others charge up to $1,500 for this.)
"We had a signed letter of intent on a great deal within 6 weeks of finishing the course."
Patrick Thornton, PCT Leveraged Capital
What successful web businesses do differently (and others get wrong).
How to easily identify your highest value acquisition opportunities.
A step-by-step guide to apply The FVA Methodology™ to dramatically reduce your risk in acquisitions.
Plus email notification of new tools, research, services, and deal-making insights whenever we get them.
Subject Matter Experts for the SBA Emerging Leaders Program, five times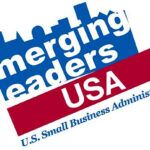 The US Small Business Administration has invited Deal Camp's founder to act as subject matter expert on finance for business, five years running.
We love receiving feedback…
…particularly negative feedback because most people are too polite to leave it.
So if there's anything you think we could do to improve—however small—please let us know.
We respond to all feedback personally.